Very happy with my football card run and wanted to show off my football cards. Yes I still collect the 58 Topps set but am having so much fun with Football cards and more memories are brought up.

Starting with my attempt at the best 1981 Topps Football set I can complete............this is my all time favorite set (and no not becuase of my favorite player Joe Montana rookie) but because its the first sportscards I remember getting down at the ole supermarket in small time as a little boy. Here are a few of my favorites I have

couldn't just stick with one.......so got both TPG's copies of this Joe



some higher grade 81 graded and some of the raws that John blessed me with for my set.........love this set!!!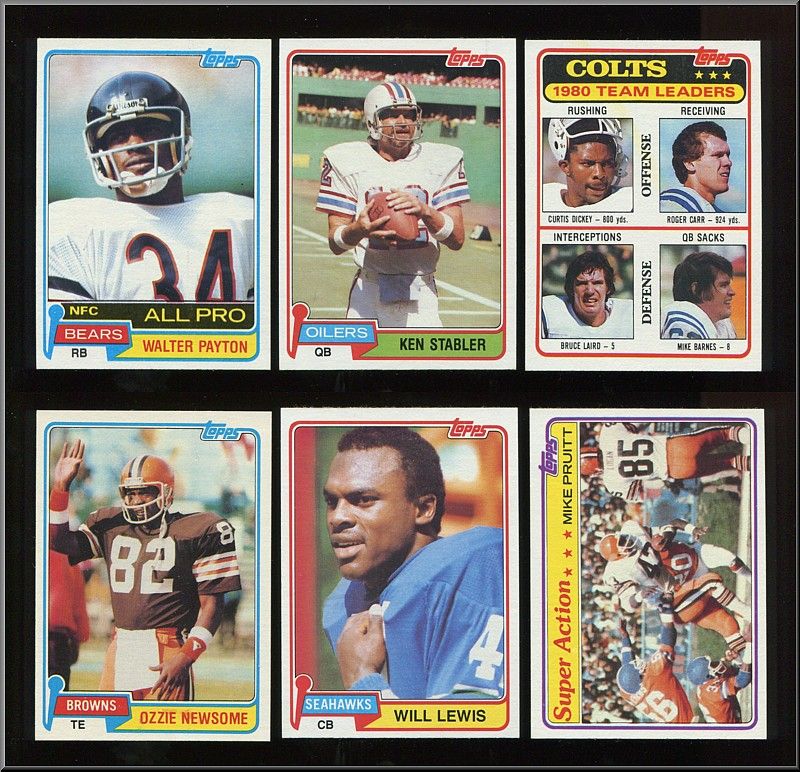 One of my favorite cards from the 66 Philly set



Just wanted to share some cards for others to enjoy looking at.........after all thats what the hobbys about. Heck with the money or what cards are worth.....the love of the collecting and card is what its all about.

Edited by Blackie (

10/19/12

04:50 PM

)

_________________________


"Sometimes it is entirely appropriate to kill a fly with a sledge-hammer!"