$85.00 Postage paid

Pay-Pal Gift to: johnclayes@comcast.net



Well I rolled the dice on some 78 Vending boxes trying for a Keeper Tony Dorsett Rookie.

While I did pull one from each box they were less than stellar on the centering.

Even So I did pull some keepers for my set and assembled the set here from some of the other vending cards.

Centering is typical for the 78 set. A hint on a few corners as is common with vending cards.

Pretty nice Stallworth Rookie and a decent Roger Staubach. I think the set is overall EXMT-NM, a few better a few worst.
The Jack Lambert is pretty nice as well.

Nice vending color with NO; creases or Stains.
I will include the original Empty Vending box if You would like it as well.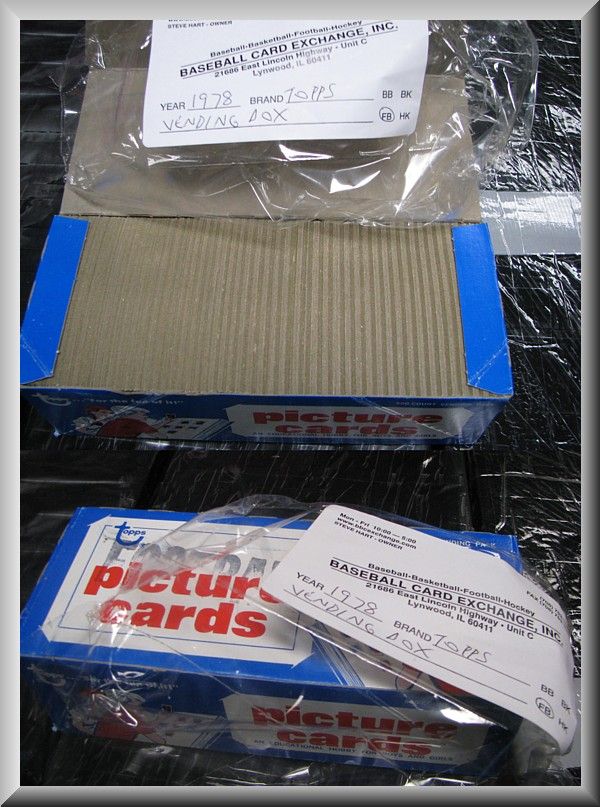 John



Edited by BigRedOne (

01/13/13

07:42 PM

)

_________________________